Television and Movies
Terry Deary has been acting on television since 1973 and can currently be seen performing in sketches for the CBBC Horrible Histories series. It was named one of the top tewenty children's television programmes of all time by a BBC Newsround survey http://www.bbc.co.uk/newsround/23499815 As a writer and presenter Terry has several television, DVD and cinema projects in development over the next two years. He has also presented a wide range of television documentaries that you can see HERE and HERE. He has also presented a series of tales around the Great North Run before he completed it in 2016. See the tales HERE.
His recent credits include...
| | | |
| --- | --- | --- |
| Terry Deary's Twisted Tales | Granada, Tyne-Tees and Yorkshire TV | 2006 |
| Terry Deary's Five Horrible Things | History Channel (Samples) | 2008 |
| Terry Deary's Six wives of Henry VIII | BBC Learning | 2006 |
| Building Britain : Durham | BBC Newcastle | 2009 |
| BBC History of the world : Battle of Towton | BBC Yorkshire - click HERE for sample | 2010 |
| 'Horrible Histories' | CBBC | 2009-2013 |
Horrible Histories
The second 13-part television series of Horrible Histories was launched on British CBBC Television in May 2010. The hysterical historical tales are presented as a series of comic sketches with top actors taking part. See samples
In March 2011 the Royal television Society Awards in London made "Horrible Histories" on CBBC the "Best Children's programme of the year". They have already been awarded 3 BAFTAs for the best children's programme. On 22 January 2011 they were awarded The Brtish Comedy Awards trophy as "Besk Sketch Show". The Comedy Awards have always gone to adult shows. HH were not only the first children's show to be nominated for an award but, of course, the first to win it.
Terry has a dozen or so roles. Look out for him and, in case you don't recognise him here he is in some of the sketches ...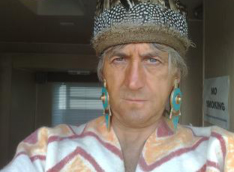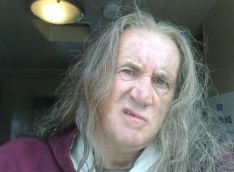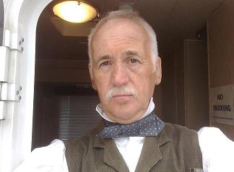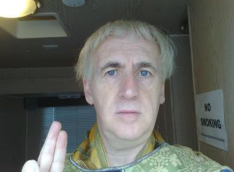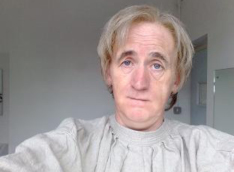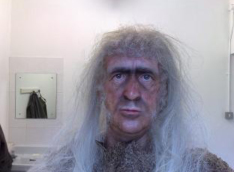 The second television series of "Horrible Histories" was released on DVD in May 2011 ...
Recent productions
Inside Out
'Inside Out' ... Terry appears regularly on regional BBC's "Inside Out" programmes. For BBC South East in October 2010 he made two films telling the story of the Norman invasion in 1066. In 2008 he appeared in a BBC Newcastle's "Inside Out" programme about the Romans then February 2010 about the Vikings. In 2013 he made a special item to commemorate the life of Sunderland hero Harry Watts. For BBC Leeds he has looked at The English Civil War in Newark.
Te Sheffield Blitz
Sheffield : The Forgotten Blitz ... a 30 minute programme to commemorate the bombing of Sheffield 70 years ago in December 1940. The programme will accompany Terry's book, "Put out the Light" The programme brodcast on 15 December 2010 at 7:30 p.m. on BBC Yorkshire and Humberside.
Durham - a shopping tale
Terry presents a 10-minute item for BBC North east and Cumbria on the quirky history of shopping in Durham City. This features as part of the "Inside Out" series of programme in December 2010.
---
Ghost of the Roses
Ghost of the Roses ... a television documentary series that looks at the English Wars of the Roses – written and presented by Terry.2010 saw Terry present factual shows for BBC on the Vikings and on the Battle of Towton. He is now aiming to extend this to make a full series.
---
The Fire Thief
The Fire Thief ... a movie idea based on Terry's trilogy about the Greek god Prometheus and published as a best-selling series in 2007 by Macmillan. Project in development.
---
Master Crook's Crime Academy
"Master Crook's Crime Academy" is a four-part book series published by Scholastic in 2009. Terry is in discussions to turn the books into an international animated film series
Horrible Histories on CBBC
'Horrible Histories has run for 5 hugely successful and award-winning series on CBBC. In 2015 there are plans to make a full-length HH movie and a 6th series of the television show.
Here is Terry (centre) as a Roman Emperor, about to kill off a Roman criminal in a gruesome way.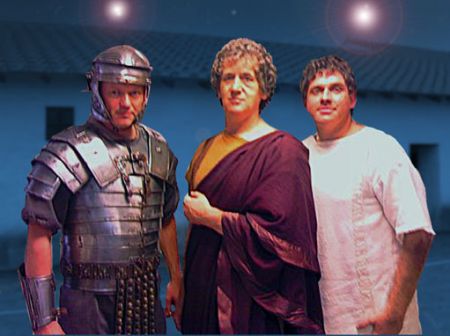 ---
Movies
Terry has appeared in the 2010 British movie 'Risen' and the 2014 Zombie film 'Plan Z'. In 2015 he will be taking the leading role in a film adaptation of his 1979 novel 'The Real Maria Marten'