New books to enjoy
For Irish readers there is a new series available now - "Talers of Ballydoon". These books are fiction with links to the Irish national curriculum. Enjoy and learn.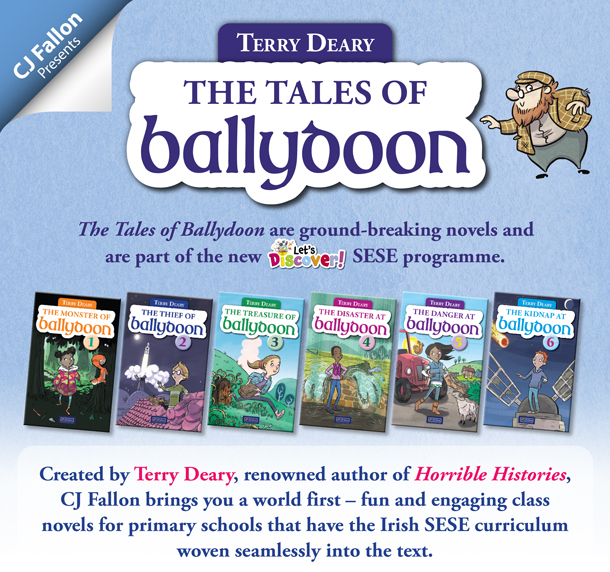 And catch up on the new 'Wiggott's Wonderful Waxworld' and read 'Terror Train' before Book 2 is published in September, 'Fire Flight'.
Published in September 2019 will be a reprint of 'Master Crook's Crime Academy'. Look out for 'Burglary for Beginners' and 'Robbery for Rascals' - a bind-up of the first two books in the 'Master Crook's Crime Academy' series.

Also ... in October 2019, a new edition of "Horrible Histories - Horrible Christmas"
For adults look out for a new series 'Peasants Revolting ...' starting with 'Peasants Revolting Crime'
And catch up with 'The Silver Hand' before Book 2, 'An Unlikely Spy' is published in September 2019